President's Welcome
Ken Mitchell
Welcome to The Probus Club of North Balwyn Inc.  A0016781Z website, you are encouraged to visit the various pages within. Should you find an interesting topic please use our Contact Us page for further information on any topic that might be of interest.
You are also warmly invited to come to any one of our MONTHLY GENERAL MEETINGS at the Greythorn Community Centre, 2 Centre Way, Balwyn North, with ample parking onsite, map, (Melways map 46 ref H2) held on the 2nd Tuesday of each month, 10.00am – 12.00pm, and afterwards for a casual lunch get-together at The Jolly Miller Café 315 Doncaster Road, Balwyn North. 
____________________________________________________
President Ken Mitchell presented Neil Smart with his certificate for the services and for their valuable contributions to our club as Treasurer 2014- 2021 and Secretary 2022 Secretary/Treasurer.
We also extend a warm welcome to attend any of our SPECIAL INTEREST GROUPS, (SIG's), noted on the Website which can be facilitated by calling the respective coordinators. The SIG's give a special dimension to membership.
We also regard the SIGs as a wonderful opportunity for non-members to become acquainted with the activities, substance, and benefits of becoming a member.
We are always keen to attract new members to maintain the Club's ongoing strength and vitality going forward into the future.
Our commitment, – "You will be a stranger but once".
____________________________________________________
RETURN TO FACE-TO-FACE MEETINGS, (assuming no reintroduction of Covid restrictions): The Committee is pleased to confirm the following arrangements
Monthly General Meetings    – Commencing Tuesday 14th February 2023 at 10.00am
All SIG meetings                         – Commencing from respective dates in February/March 2023.   (Please refer to Newsletter for further updates) 
It is expected it will be possible for these meetings to revert to pre-Covid formats with the opportunity for members to have social interaction, enjoy Guest speakers, presentations, and interactive discussions, as well as coffee breaks.
In addition, we are conducting hybrid meetings, face-to-face & Zoom, to allow members who are not able to physically attend to still participate.
____________________________________________________
The Club during the whole of the pandemic period, with the aid of Zoom, has remained extraordinarily vital and connected, but with the emergence from Covid our challenge is to re-engage personally and bring back the benefits of in-person interaction and captivate Member's interests and involvement back to pre-Covid levels and more.
Our Guest Speakers have traditionally been of extremely high quality and interest and the activities of the SIG's, such an important part of Club membership, we intend to support and foster to another level.
____________________________________________________
By agreement with Bob Haydon, I became President for 2023/24 with Bob to take over is 2024/25. With Peter Muir-Smith becoming Treasurer two key roles have been filled and the near future of the club has been assured.
As we are now able to promote the Club based on administration and financial certainty, we have four new members to be inducted in May and we expect to increase membership by over 20% in the current year.
We inducted three new members Harold Ball, Peter Barker, Bruce Holmes (left to right) at our General Meeting 9/5/2023. Please make yourself know to them at one of the future meetings.
Sadly July was not a good month for our club when two of our loved and respected wives died after extended illnesses. Yvonne Manser and Clare O'Callaghan will be greatly missed at future functions.
During July we had two good speakers.
Firstly, as our man behind the badge Bruce Mc Inerney described his Plumbing Company which in employing 85 people was strong enough to withstand a bad debt of $450,000 without suffering fatal consequences.
Bruce Zielke another of the experts from U3A gave a  mind blowing description  of the universe in which we live and used  extensive charts and photos to tell the story. He put a lot in perspective with a picture showing the planet earth as a tiny speck in the total universe.
New members have been introduced to our club recently with the contact points being Golf and retirement accommodation. We have been delighted with the welcome offered to the new members and also their enthusiasm in accepting our club.
A new initiative this year has been the use of the Jolly Miller restaurant to cater for a friendly meeting after our monthly meetings.
In the last two months we have established a Special Interest Group made up of wives of our members and they have responded magnificently. New members to our club in future will be pleased to see the welcome that their wives receive to their club.
                    PLEASE WATCH THIS SPACE – OFTEN!
Special Interest Group of the Month
Computer SIG
Convenor: Rodney Manser 041 816 4432
The Computer SIG (Special Interest Group) consists of a group of members who are keen on all aspects of IT (Windows & Apple formats)
We meet on the 4th, Tuesday of each month @ 10am at the North Balwyn Uniting Church to discuss topics such as: –
Microsoft 365 Office applications Word, Excel, PowerPoint, Outlook, One Drive & Microsoft Edge.
We have had various live demonstrations on these Microsoft apps with You tube tutorials are being introduced to further develop the skills of the members.
Other applications TeamViewer, Zoom, WordPress, Various Internet Security platforms, VPNs, & NBN -plans have all been discussed and demonstrated.
A Guest speaker has been arranged to cover topics as NBN & Computer security.
At the Monthly meeting a Members Choice Presentation has been introduced where a member is asked to talk about their IT experience and what software they are using, challenges they have experienced. Richard Heal is presenting this month.
Apple environment is encouraged, and presentations arranged to display the features of their applications. i.e., iOS, Safari, iWork, Pages, Numbers, and Keynote
All members and partners are welcome to join us, to contribute to the meeting by developing their skills. As we all can learn from each other.
Question and answer section is in the monthly Agenda to discuss the challenges that are being experienced.  
Morning tea & coffee is provided at each meeting to be able to share their stories and challenges with your fellow Probian's. A small fee is collected to cover the hire of the hall and the provision of the refreshments.
Our meetings/outings are always conducted in the spirit of Probus philosophy of Fellowship, Friendship & Fun.
 Guest Speakers
Our guest speaker for our General Meeting 10th October 2023 will be Leigh Hay

and the topic "Henry & Louisa Lawson".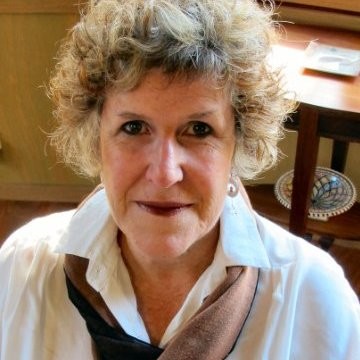 Leigh Hay is a published author and poet.  A former May Gibbs Writer-in-Residence, she is a freelance editor of manuscripts and poetry anthologies. 
Leigh is a member of Wordsmiths of Melbourne and Nandina poetry groups and is on the editorial committee of Poetica Christi Press – an independent Melbourne-based publisher of poetry. She is also currently the editor of The Lawsonian – member magazine for the Henry Lawson Society. 
Along with her husband David, Leigh initiated Tales from the Treehouse, a publishing and writing cooperative to help promote authors, and her own published works include a novel, poetry collections, two musical librettos and books for children. 
Previous Guest Speakers 2018 – 2023
September 2023
Pamela O'Brien
Goldfields Presentation
August 2023
Stephanie McCulloch
Neighbour Disputes
July 2023
Bruno Zielke
Astronomy
June 2023
Matthew Etty-Leal
Tibet – Part 2
May 2023
Tony Shaw
AFL Football Coach & Player
March 2023
John Barlow
Will your next car be Electric
February 2022
Matthew Etty-Leal
Tibet
November 2022
Ken Davis
Melbourne Suburban Signalling System
October 2022
Graham O'Rourke
Macpherson Robertson
September 2022
Graham O'Rourke
The State Library of Victoria: The first 60 years 1853-1913″
August 2022
Max Harris
Seniors Stepping Out Safely
July 2022
Hazel Maynard
Volunteering
June 2022
Matthew Etty-Leal
Cobb & Co
May 2022
Ted Baillieu AO
Sir John Monash
February 2022
Andrew Campbell
Could Ageing be a treatable disease
November 2021
Dr Janet Patford
Living – Apart – Together (Lat) Relationships
October 2021
Ross McMullin
Farewell Dear People
August 2021
Rohan Brown
My Story – Personal Stories
July 2021
Megan Goulding
Swanston Street Excavations
June 2021
Tim Roberts
Diabetic and general foot care
May 2021
Bev Moss
Come Fly with Me
April 2021
Elida Brereton
Travel to Antarctica & South Georgia
March 2021
Ken Parker
Electric Vehicles, Renewable Energy
February
2021
Andrew Campbell
Hearing and Brain Health
November 2020
Ross McMullin
Pompey Elliott – in his own words

October 2020
Vikki Petraitis
Crime stories " Hodsons and Nicola Gobbo "
September – 2020
August – 2020
Julian Battistella

Andrew Mitchell
Estate Planning

Electric Cars and Clean Energy – Why?
July – 2020
Anthony Caruana
Home Automation
March – 2020
Brian Williams
Scams and Fake Tradies
February – 2020
Radha Raghunath`
Add Years to Your Life
November – 2019
Gary Ferguson
Elder Abuse and Seniors Rights
October – 2019
Fiona Campbell
The Spencer Street Bridge
September 2019
Thorold Merrett
Story of Collingswood Premiership 1958
August 2019
Rodney Richards
Angel Flights
July 2019
Beverley Moss
Buckingham Palace in my underwear
June 2019
Lloyd Phillips
Poetry can be fun
May 2019
Joffa Corfe
My life and Gold Coat
April 2019
No Speaker
Change over lunch
March 2019
Kevin Trask
Myself and the media and the Australian singer Diana Trask
February 2019
Madryn Sanderson & Alex Carter
Personalised In-home care and health
December 2018
No Speaker
Christmas Luncheon
November 2018
U3A Choir
Songs of Screen and Stage
October 2018
Jacqueline Dinan
Racing the Boys
September 2018
Anthony Knight
Beleura House Mornington
August 2018
Cliff Hardy
The London Blitz
July 2018
Natalie Durkovic
Shen Yen Performing Arts and Traditional Chinese Culture
June 2018
Jessica Watts
Bladder & Bowel Health
May 2018
Ross McMullin
Villers Bretonneux
April 2018
No Speaker
Change Over Luncheon
March 2018
Don McQueen
The Bush Balladeer
February 2018
Elida Brereton
Travel Stories